Activities & Projects
Through its End-to-End supply, processing, and transport management, LTS assures well-quarantined livestock and virgin organic meat that has been strictly managed and quality assured to meet or exceed client expectations.
Quarantine Operations & Management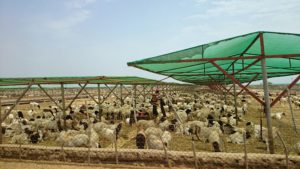 Export Quarantine from Oman to the UAE
LTS has been contracted by a major UAE importer to operate and manage an export quarantine from Oman to the UAE.  LTS works under the supervision of the Sultanate of Oman and with guidance and direction from UAE, the importing country.  The quarantine operates according to strict LTS protocols and procedures.
In addition to quarantine services, LTS provides livestock selection, purchase, and transport services for the UAE importing company.
Export Quarantine from Kenya to GCC, ME, and Asia
LTS is planning to begin livestock export quarantine operations and management activities in the near future from Kenya.
Our services will include livestock selection, fattening and finishing, transport supervision, animal welfare, quarantine services, and quarantined shipping services to ensure that all animals arrive on spec & disease- antibiotic- and hormone-free.
Livestock Fattening, Finishing & Meat Export 
Kenya Meat Export
Working with a quality-oriented livestock exporter, Blue Mountain Meat and Livestock, LTS conducts production, supply, and processing chain management to ensure meat exported meets importer specifications and is hygienic, wholesome and disease- antibiotic- and hormone-free.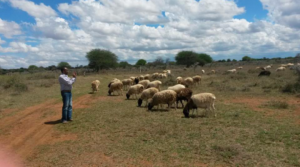 LTS also undertakes innovative fattening and finishing operations to ensure a reliable supply of consistent quality is provided to the importer.
Our organic livestock and meat is derived from virgin organic pastures and finished on hydroponic grass seedlings. It is hormone-free, pesticide-free, herbicide-free, antibiotic-free and 100% natural.
In addition, LTS liaises with Blue Mountain to identify appropriate clients, negotiate contracts and pricing and facilitating Shari'ah Compliant financing and operations.
Kenya Meat and Livestock Exporters Association
As the Specialized Livestock Service Provider for Kenya meat and livestock exporters, LTS is working to create quality products for exporters, moving them up the value chain, increasing profits and ensuring a smooth flow of meat and livestock to the destination port.
Slaughterhouse Operations & Management — new slaughterhouse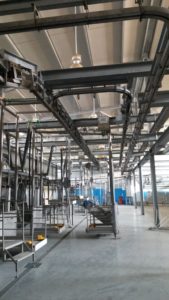 LTS is in negotiations to manage a newly-built international standard slaughterhouse for the export of quality, well-flayed and expertly chilled meat from Kenya.  LTS management will ensure that the meat is tender, hygienic and wholesome for discerning global customers.  Additionally, we will also ensure that the meat is antibiotic- and hormone-free.
Coastal Riverside Farm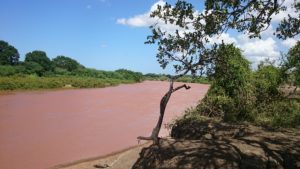 Irrigated Livestock Feed and Livestock Fattening and Finishing Operations
Our 100,000-acre farm along the north coast of Kenya is well placed for the development of livestock fattening and finishing operations since it has a large river meandering through which provides abundant water for irrigation purposes.
In keeping with our core values, we've formed a solid profit-share relationship with the local community ensuring that we will work together for our mutual interest for generations to come.
We offer contract services for livestock feed production and or fattening and finishing services for exporter and producer clients.
Plans at the Coastal Riverside Farm call for an integrated development of irrigated livestock feed production, cropping, livestock fattening and finishing, drought response, and a state-of-the-art livestock export quarantine, to be followed by an EU-standard modern slaughterhouse.
We will strive to produce the highest quality quarantined livestock and virgin organic meat to our discerning clientelle worldwide.
Solar Floppy Sprinkler Irrigation
Innovative, Award-Winning Irrigation through Solar Power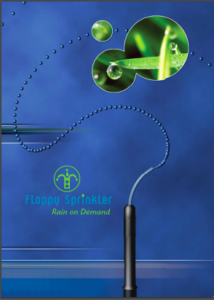 Floppy Sprinkler is a revolutionary irrigation system designed for the future of farming. The Floppy Sprinkler is a unique and innovative sprinkler based on cutting edge technology and has been patented in 11 countries.
Advantages
On-Grid or Off Grid with solar
Uses 30% less water
Uses 30% less energy
Virtually Maintenance Free
Pays for itself in 1 – 3 years, subsequently giving 20+ years of no-cost irrigation
Lifespan of 25 years
Very low maintenance

High quality materials and no moving parts (other than the pump)

System can be linked with soil moisture sensors and thus fully automated
100 Ha Solar Floppy saves US$ 2 million over 25 years compared to grid connected center-pivot irrigation
During drought or water restrictions, a partial shut-down of the system is easy to do.
Renewable Energy – Biogas & Solar
Taking advantage of the manure from livestock fattening, finishing and quarantine operations as well as intense tropical solar radiation, we have sufficient land available the development of solar, biogas, and other renewable energies.
To facilitate feed-in to the Kenyan national electricity grid there is an 11 KVA feed-in located on the northeast of our farm.
Thus we have land available for lease to renewable energy companies or can enter into strategic partnerships to produce renewable energy on our coastal riverside farm.
Management     Operational Partners    Publications    Contact Us           HOME