Importers
Rejected shipments?
Inconsistent quality?
Delayed / cancelled shipments?
Tough meat?
Wet or black meat?
Exporters
Rejected Shipments?
Condemned animals & Carcasses?
Off-specification & unsuitable for export?
Buyer fails to pay or pays less than agreed?
LTS is  — On spec, each time— every time!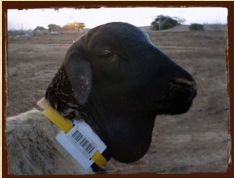 We'll find quality buyers, guarantee payment and ensure that your livestock and meat are what the buyer & consumer desires!
---
We'll ensure that your imports are 
Consistent in quality
Meet your required weights, ages, and sex
Are your preferred breeds
Carry zero-risk of Veterinary rejection at import

Always disease-free,  antibiotic-free & hormone-free
Tell us what you need and we'll meet your specifications−100% of the time.
Solutions & Services  for livestock exporters  
Solutions & Services  for meat exporters
Solutions & Services  for meat importers