Meat importers:  Do you face these issues with your meat imports?
Rejected by veterinary authorities?
Of poor quality with poorly flayed & dirty carcasses?
The wrong age, sex or breed?
Dark and with a short shelf-life?
arrive too late to meet your customer demands?
---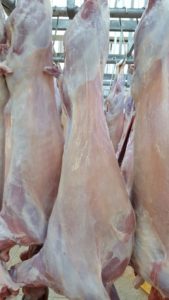 Is smooth, clean and with excellent looking carcasses
Is of consistent quality each and every day
Meets your requirements for weight, age, sex, and breed
Is hygienic
Is always antibiotic and hormone-free 
Carries no disease-risk to you, your staff or your clients
Tell us what you need and we'll meet your specifications−100% of the time.
Solutions & Services  for livestock exporters  
Solutions & Services  for meat exporters
Solutions & Services  for livestock importers