On spec each time−every time!
Serving quality –minded exporters is key to successful supply and processing chain management.  Our goal is to raise the quality of exported products and to assist exporters in increasing profits by selling up the value chain.  This is only possible with well-finished, well-processed, and smoothly transported products which is where LTS comes in.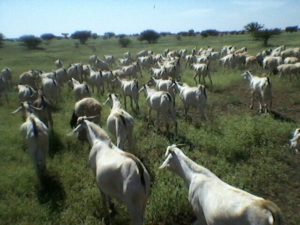 By engaging with producers and processors or undertaking these activities ourselves, we can guarantee that the products will meet demanding importer and up-market consumer requirements.
Livestock Export & Processing Services
We offer a full range of services to our livestock export trading partners including:
Supply chain management
Pre-purchase livestock inspection
Animal welfare provisions during transport to prevent disease.
Livestock fattening and finishing through quality and innovative feeding practices ensuring value for money and rapid weight gain.
Quarantine export processing ensuring that all livestock meet or exceed importing client specifications and pass importing authority veterinary inspections for disease and antibiotic residues.
Shipping services including securing ships and using our highly trained staff to maintain the quarantine on board any ships that take livestock that we have quarantined
Liaison with importing veterinary authorities
Importing trader dialogue, contractual services, and payment collection if required
Financing (Sharia Compliant or Mainstream) as required.
Solutions & Services  for meat exporters
Solutions & Services  for livestock importers
Solutions & Services  for meat importers