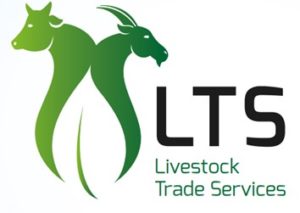 Our approach to management is highly interactive.  We engage our staff empowering them to question everything we do and develop even better, more efficient solutions.
LTS Holdings
Our Management Team has over 300-years combined experience in the region
Board of Directors LTS Mauritius Mobolaji Adeoye, Dr. Chip Stem, Yacob Aklilu, Beverley Bathija
Board of Directors LTS Kenya Mobolaji Adeoye, Dr. Chip Stem, Jareld Komora Nkondo, Beverley Bathija, Charles Murunga
Accounting  & Tax Services provided by TaxStar
Auditing Services provided by Peter & Co
Founder:  Dr. Chip Stem,  CEO of LTS has extensive experience in livestock production, disease control, export and import processing, and trade.

Dr. Stem conceived and developed the first modern livestock export quarantine in Africa.  His unique design has become the standard for livestock export quarantines.
Prior to that, he led a small team to develop a thermos-stable rinderpest vaccine which became the vaccine of choice for the Global Rinderpest Eradication Program.  This vaccine permitted community-based animal health workers, government agents, and private veterinarians to keep the vaccine without refrigeration for a month or more.
Beginning in 1983, Dr. Stem while an Assistant Professor at Tufts University School of Veterinary Medicine, pioneered the concept of community-based animal health workers, by training pastoralists and farmers to operate their own animal health businesses under the watchful eyes and supervision of a licensed veterinarian.  This system was largely responsible for the rapid success in delivering tens of millions of doses of rinderpest to countries in the Horn of Africa, Central Africa, and West Africa eradicating this most serious livestock disease from the continent and eventually the world.  Rinderpest is only the second disease (after smallpox) to have been globally eradicated by man.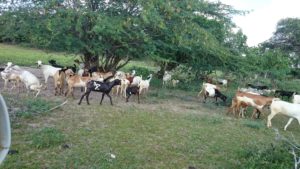 LTS staff consist of highly ethical professionals and lay personnel who have a sense of service and understand the importance of their work in protecting consumers from unhygienic or tainted meat and livestock in importing countries from livestock disease.
Dr. Stem holds a BS in Biology from St, John Fisher College, Rochester, New York; a DVM from the University of Nairobi, Faculty of Veterinary Medicine, Nairobi Kenya; Internship and Residency Certificates from The New York State College of Veterinary Medicine at Cornell University, in Ithaca, New York, and a MA in Economics and International Relations from the Fletcher School of Law and Diplomacy at Tufts University, Medford, Massachusetts.
He served as faculty and Head of International Veterinary Programs at Tufts University Cummings School of Veterinary Medicine and also on the faculty of the Tufts University Friedman School of Nutrition Science and Policy at the Feinstein International Center, and Tufts University Fletcher School of Law and Diplomacy.